The countdown has begun... One week until the Twilight movie release! Judging from the responses to Alyson's post, most of us who are Twilight fans are looking forward to the movie, even if we aren't too sure we have high expectations.
It's always a gamble when a favorite book is adapted for the silver screen. Here are some examples from recent years (in no particular order):
Ella Enchanted by Gail Carson Levine
Fail. How could they add that stupid talking snake and music montage and take away the animated rug and sliding down the banister?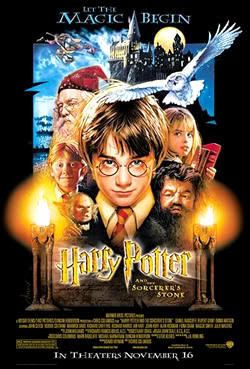 Harry Potter by J.K. Rowling
Awesome, especially the quidditch game.

Princess Diaries by Meg Cabot
Fun. Ever notice how well Hector Elizondo plays the gentle advisor to confused diamond-in-the-rough young women? See Pretty Woman.
Eragon by Christopher Paolini
Fail. What was up with the costuming? Bleh.
Bridge to Terabithia by Katherine Paterson
Well done. Made me cry, just like the book.
The Golden Compass by Phillip Pullman
Disappointing. A beautiful movie to look at, but sooo chopped up.
The DaVinci Code by Dan
Brown
OK, The DaVinci Code was not a favorite book, but I had to include it to ask - what was up with that awful hair they gave poor Tom Hanks? Ick.
Holes by Louis Sachar
Loved, loved, loved it. Great adaptation. Especially Dule Hill as Sam and Jon Voight as Mr. Sir.
And there are so many, many more.
Have any of your favorite books been made into movies? How did they fare?


P.S. I'm giving away the first ever advanced readers copy of DEATH BY DENIM this weekend on my blog. Come on by!